*SPOILER ALERT* If you're just looking for sheet music/tabs to my arrangement of "Don't Deal With The Devil" from the Cuphead soundtrack then skip to the end of this article.
If not, then settle in people. It's been a while. I don't think I have posted since I came out with my Christmas album. What can I say? I've been busy. On top of my usual routine of teaching and gigging I am now involved in a team of musicians working on a video game. I hope the kickstarter is successful as I am very excited about this project. It's a very unique idea for a game and one that I don't think has been done before.
So, as many of you know, I dabble in video games. And I like them old school. I'm an old man set in his ways so I prefer the classics of yesteryear that I grew up with.
That is, until I stumbled upon a little title called Cuphead.
If I was "retro" with my gaming tastes before then Cuphead takes retro to its logical conclusion. It's a fully playable 40's cartoon and the artwork is just plain glorious.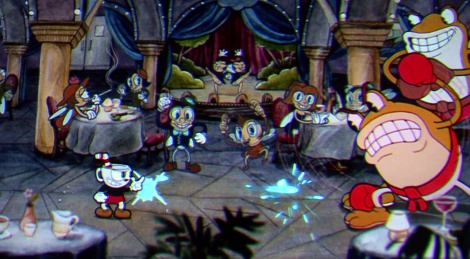 Gaze upon it! Bask in its glory! This isn't some cinematic cut scene from the game, this is the actual, playable game. It's every childhood Warner Brothers Looney Toons dream come true and it is truly a sight to behold, an instant classic that will withstand the test of time for generations to come.
While Cuphead is a masterpiece of gaming innovation, I must warn you: It is hard. It will test your skills and your will. Much like the bullet hell shooters/sidescrolling platformers of yore it will frustrate you to the brink of insanity. I am currently stuck on the Casino bosses. I believe it's the second to last boss in the game but it's a boss rush of around 4-7 bosses (depending on how badly you roll the dice) and it may be too much for my old hands. It crushes my spirit to try again, over and over, with the same result.
So why do I keep going with Cuphead? Why not throw in the towel? Call it a day,move on with my life, do something else?
Well, there's the artwork. As you can see above, it's beautiful, an homage to the classic cartoons of yesteryear.
But then there's the soundtrack.
Oh, the soundtrack.
Composed by Kristofer Maddigan the soundtrack is true to the period that the game emulates. I could hear any one of these numbers in a cartoon from the 40's. It's got it all: Swinging jazz, peppy ragtime, even barber shop quartets!!! I bought the soundtrack on Bandcamp and it is a winner.
So, naturally, I had to cover one of these tunes. I went with a solo piano piece that is based on the barber shop quartet that you hear at the very beginning of the game. After you get past that intro screen the mellow instrument version starts playing. Here's my rendition:
Click here to compare my arrangement to the original.
Well, I got a request for the sheet music, so here you go! Hot off the press. I got more arrangements already rehearsed and ready to go, so stay tuned. More YouTube videos are coming!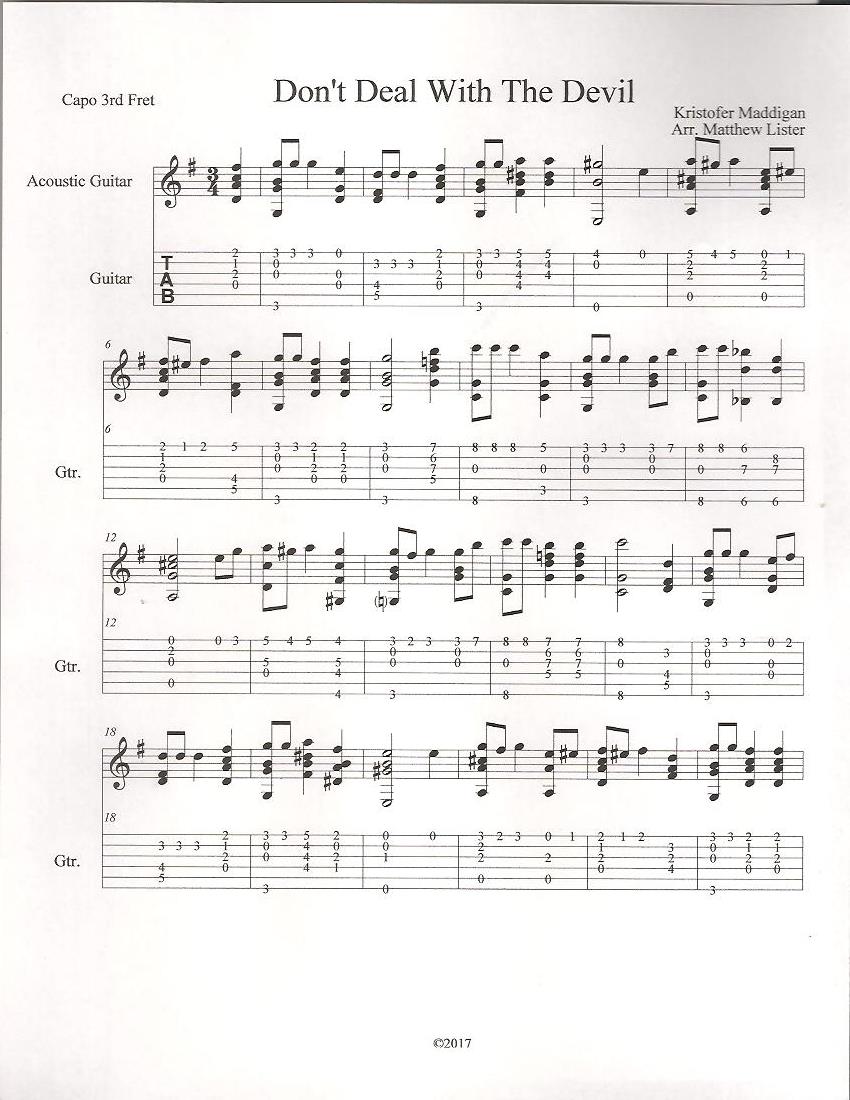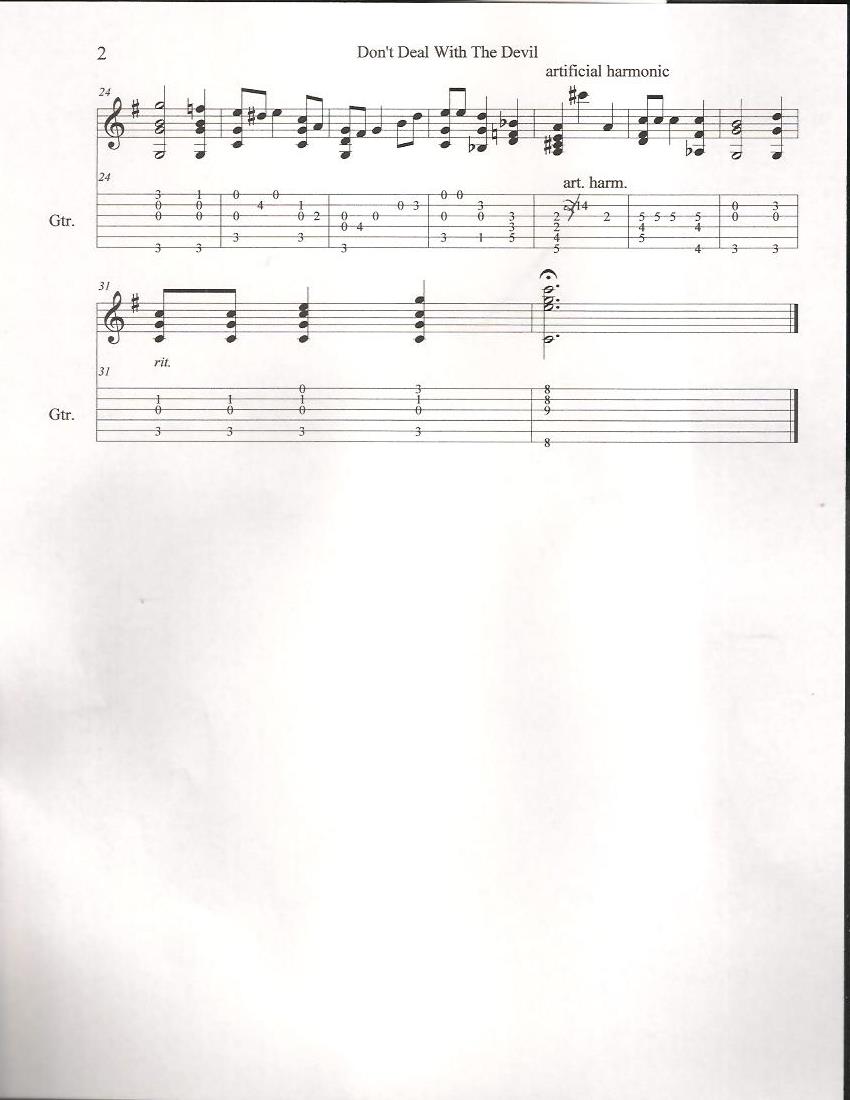 Quick note about this arrangement: Number one, you need to slap a capo on the 3rd fret for this to work. This puts the piece in the original key of Bb. Number two, the artificial harmonic on the second page… If you don't know how to make an artificial harmonic here's how it works: You have to press down the second fret on the second string with your fretting hand. Then, with your picking hand, fret a harmonic with your index finger by lightly brushing against the string (do not press down!) directly above the fourteenth fret. Then, again using your picking hand, pluck the string with your ring finger while fretting both the second fret with your fretting hand and the fourteenth fret harmonic with your picking hand. It might take a few tries but you'll get it! Voila, a way to play the high note that the piano plays in the original piece without having to do a rapid shift up the neck with your fretting hand. Clever, right? I don't want to toot my own horn but toot, that was clever.